Alexander the Great Quotes
There is nothing impossible to him who will try.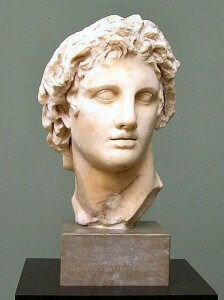 I had rather excel others in the knowledge of what is excellent, than in the extent of my power and dominion.
Remember upon the conduct of each depends the fate of all.
In faith and hope the world will disagree, but all mankind's concern is charity.
I am not afraid of a pack of lions being led by a sheep, but I am afriad of a pack of sheep led by a lion.
Bury my body and don't build any monument. Keep my hands out so the people know the one who won the world had nothing in hand when he died.
I am indebted to my father for living , but to my teacher for living well.